The Vocal Academy is a division of Mitch Seekins' Vocal Studio, and was developed specifically for youth who have a love for singing and the stage. The Vocal Academy program is different than traditional singing lessons due to its comprehensive approach to teaching kids about performing with their voice, and have a blast doing it!
Some of the things a student will learn in the 8 month program:
An Introduction to Vocal technique
How to warm up and exercise the voice
Harmonies and how to sing them
Stage presence & performance
Proper mic technique (live and studio)
Recording studio skills
Industry Navigation and employment possibilities
Audition skills
Development and Preparation for a live show.
'Take Aways' of the program include:
A song recorded and produced in a studio
A video of the studio recording /or performance
Live Show/Recital at year end for friends and family (May 2015)
(Founder and primary instructor at The Vocal Academy)
Mitch is a veteran performer who has entertained all over the world for over 30+ yrs. and continues to perform today. See link for a quick peak.
YouTube – https://youtu.be/e4DyTbrnb4w
Mitch has been teaching voice for 25 yrs and has become recognized and recommended throughout the recording industry. He provides guidance to recording artists to help them maintain peak vocal abilities through studio sessions as well as the rigors of stage performance while on tour. See the Bio Tab above for more details.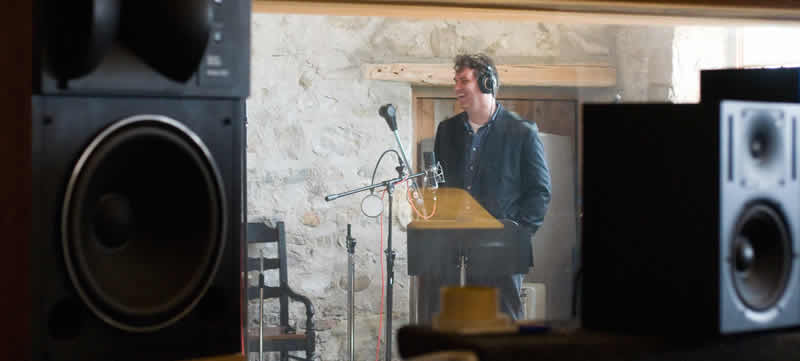 Class Schedule
Classes run on Tuesday and Wednesday evenings from 6:30-8:00. Tuesday night is for those students who are at an introductory level. Wednesday night class is for students slightly more advanced. Placements of students will be determined by the audition. In addition to 1.5 hours of class time per week, there will be 3 hours of studio/stage/workshop time once a month, every month, on location on a Sunday.  Exact dates TBD prior to the beginning of term 1.
The program runs over 2 terms
TBA
Students ideally stay for both terms, but the The Vocal Academy does not insist on enrollment for the second term. However, students would miss out on some of program "take always", such as the recital.
"It's no exaggeration that taking lessons with Mitch changed my life. Studying with Mitch has allowed me to be creative and express myself fully, which is the whole point of what I've dreamed of doing my whole life. He is the best vocal teacher around."
Emm Gryner 
www.emmgryner.com
Auditions, Applications and Registration
Students must apply & audition to join the The Vocal Academy. Spots are limited – class size is capped!
Application forms must be completed and submitted electronically with an audio or video file.
Please email info@thevocalacademy.com to request the Application form and for details on how to record and share an audio / video file.

Please don't hesitate to call Mitch if you need any help with the Audition file.

The Vocal Academy will be accepting application packages (application form and audio file)
starting on

June 10th,

2015 for the 2015-2016 program.
Once completed please email your application to info@thevocalacademy.com
If you have any trouble, please contact the office during business hours and we would be happy to assist you.
"Mitch Seekins has been working with me for over 10 years. His knowledge and talent are vast and he has been instrumental in my growing success and that of The Rogues.  "
Nelson Stewart, The Rogues.
http://theamericanrogues.com/band
Rates
Enrollment at The Vocal Academy is $395.00 per month (which works out to $22.00 per half hour…a very competitive rate!)
Payment for the fall term (Sept-Dec) is due 10 days after invitations to the program are made.  Registration is not complete until payment is received. 2nd round of invitations will commence later in July, 2015.
Payment for the winter term (January – May) is due in November.
There are no registration fees, and no costumes fees for the recital!
There is an $85.00 dollar studio fee per term.
Payment can be made by check or email money transfer. Further details are provided with invitations to the program.
Contact Info
If you have any questions please send them via email to: info@thevocalacademy.com or call Mon-Friday 9:30-5:00 at 905-333-5004.
Mitch Seekins, Founder and Primary Instructor at The Vocal Academy
"My daughter was in the middle of recording her first album when her producer suggested she would benefit from, vocal coaching. As he produced many of Canada's biggest acts, we listened to his recommendation that we call "the best vocal coach in Canada, Mitch Seekins." We did and WOW! In a relatively short time Nikki W's (my daughter )vocal range has expanded significantly, she has blended the top, middle and bottom tones of her voice into a an instrument that she now uses to express the emotional depth and colour of the song. She started with a great voice but it is now amazing and she credits Mitch and hard work. I cannot recommend Mitch Seekins highly enough. MY daughter has plans to use him throughout her entire career – which thanks to Mitch – now looks like it may be very successful and long. Thanks, Mitch! "
Nick Whitehead,  Founder & CEO of Oxford Learning