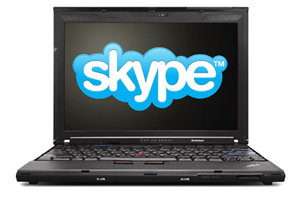 Students can take advantage of the technology currently available to make studying with Mitch that much easier.  While Mitch does continue to teach a small percentage of students at his Burlington studio, the majority of students prefer to study on-line through Skype.  You can speak with Mitch to determine which method is right for you.
Mitch's lesson plan begins with a one-time, 1.5-hour lecture, in which he addresses all aspects of his Mitch Seekins Vocal Technique and vocal care.  After the lecture, a student will take a 30 min vocal lesson once or twice a week to learn to apply what was covered in the lecture. (Note: vocal technique lessons should be no longer than 30 minutes due to concentration and stamina until a student has developed vocally enough to handle 45 min – 60 min sessions.)
IT Requirements For On-line Lessons:
Internet – connection should be high speed or high speed light
Web cam – if you don't have one, get a good one!  just remember the better Mitch can see you the better the results.
Audio – can be through the microphone in the web cam, or an external microphone connected to your sound card input.
Note: Mitch uses SKYPE which provides excellent video/sound quality.
Prices and Billing:
Email for pricing